Regular price
Sale price
$18.00 USD
Unit price
per
Sale
Sold out
Formulated with nourishing Aloe, Niacinamide, Hyaluronic Acid, Green Tea & Menthol, our soothing mist helps replenish moisture and provides instant relief that lasts. Our oil-free, water-based formula leaves skin soft and soothed.
View full details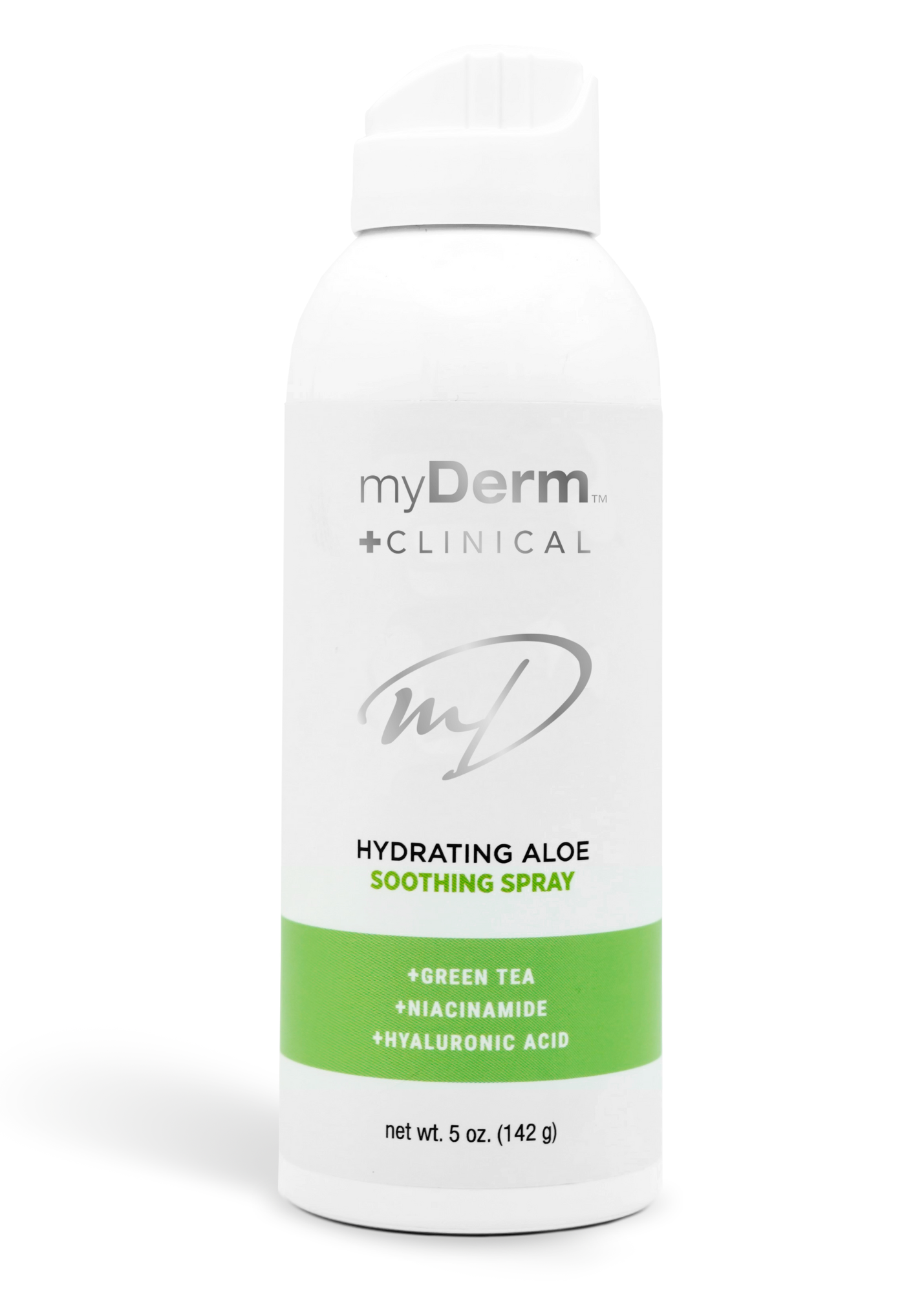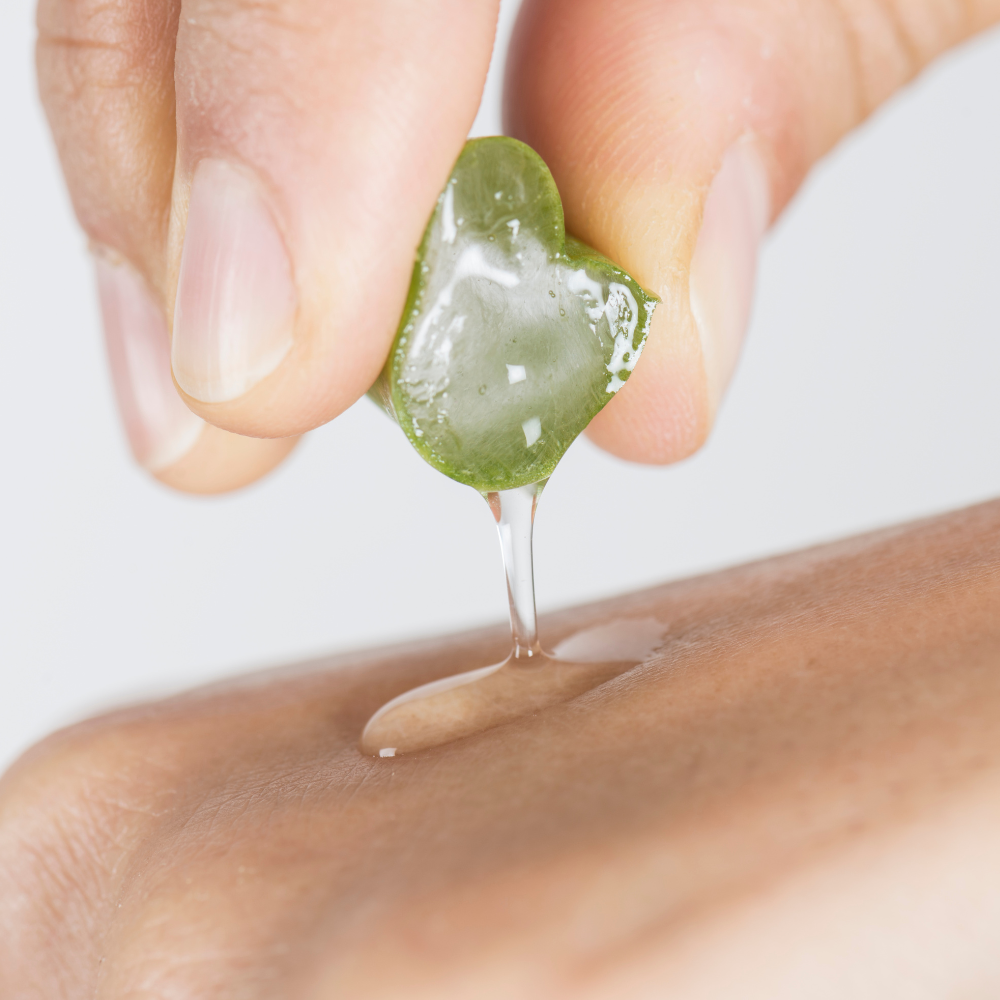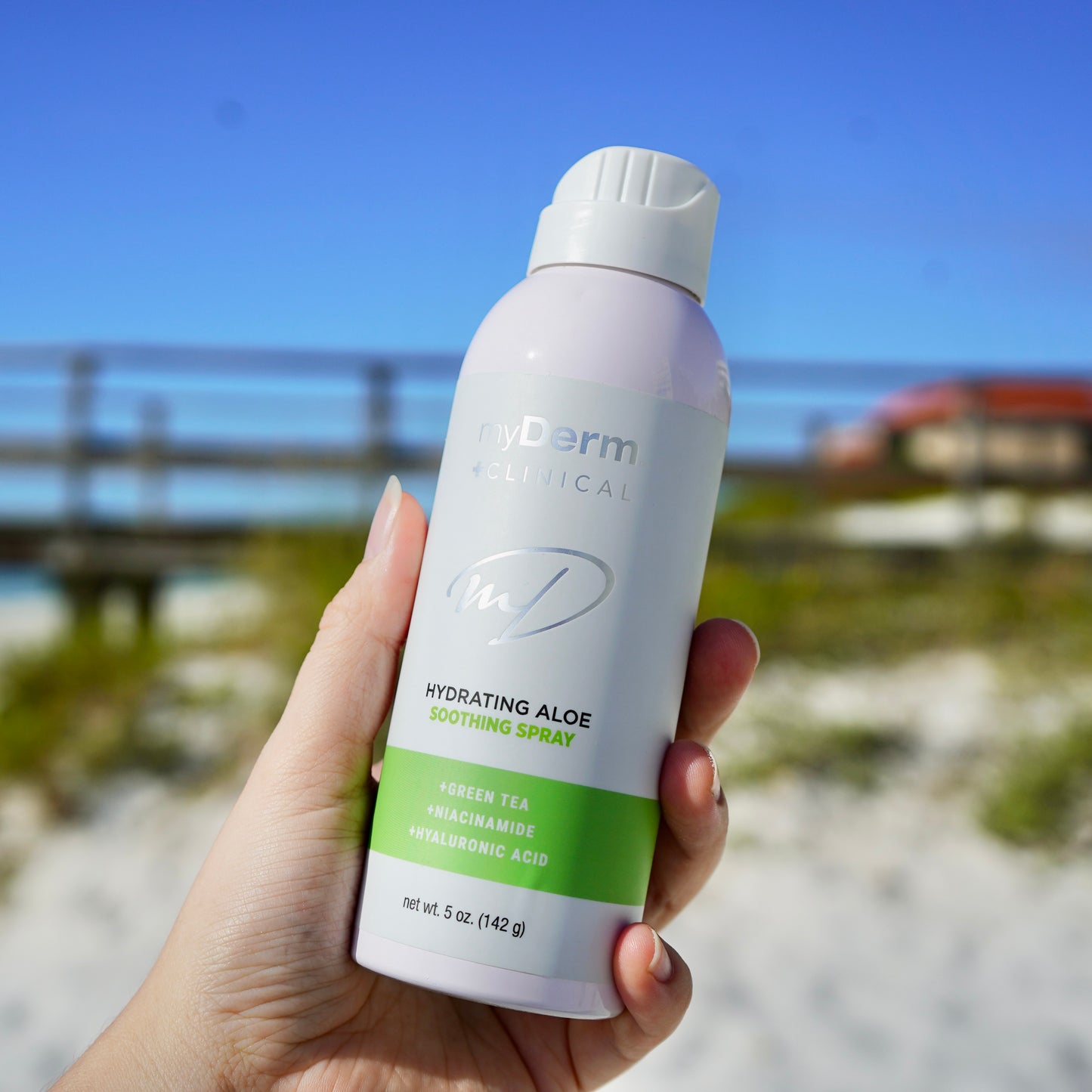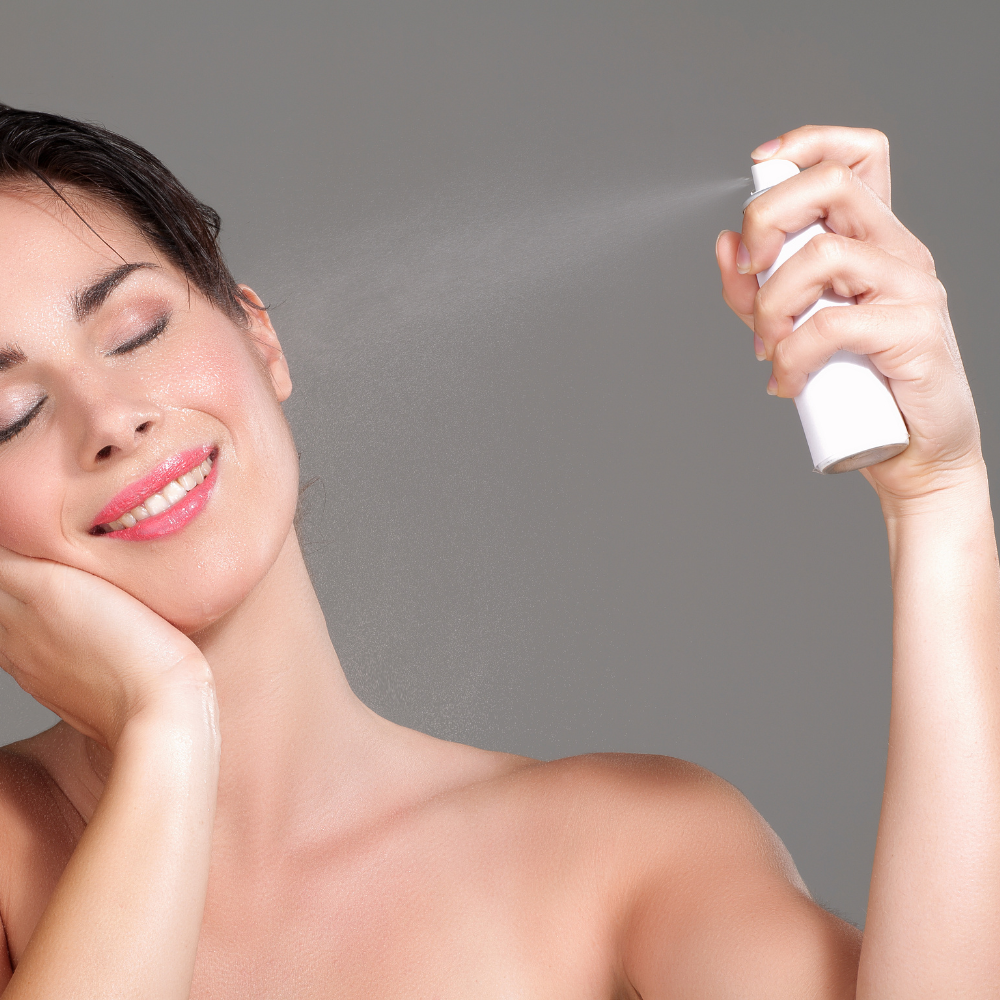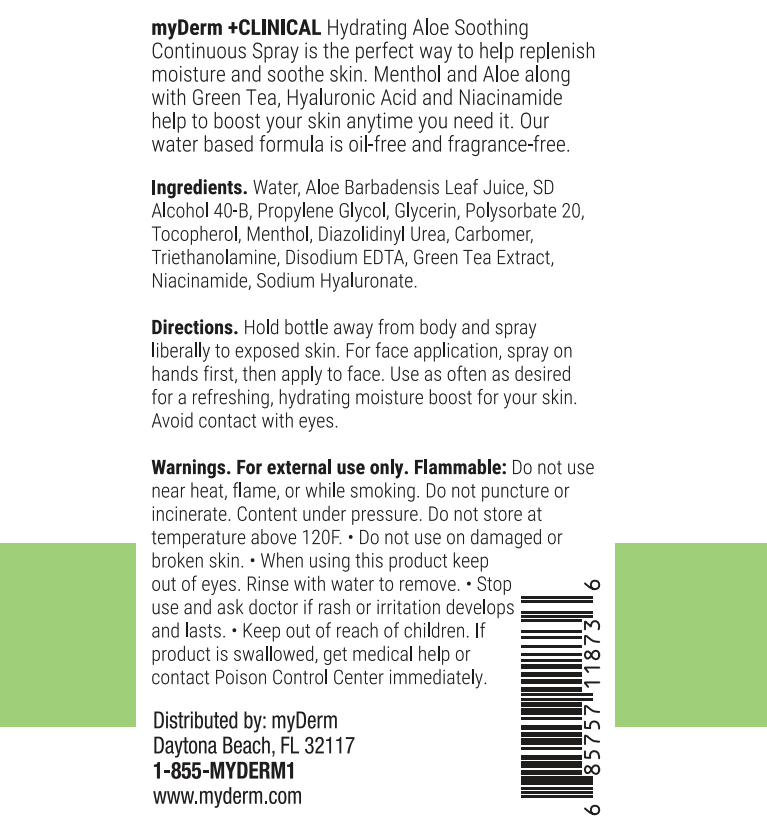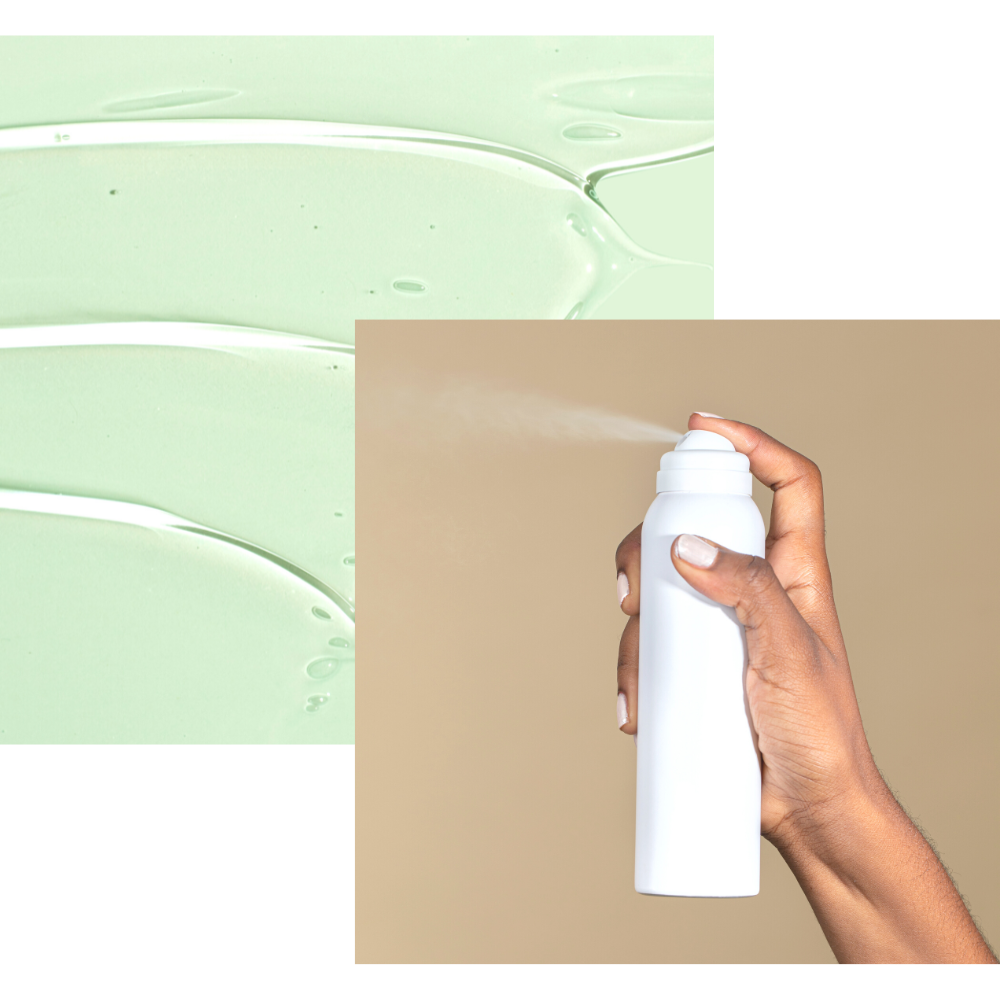 Clinical Cooling Comfort That Lasts
The last thing you need when you've suffered sunburn is constant touching. Our aloe vera + menthol spray ensures an easy, no-touch application, delivering cooling and hydrating ingredients with every spritz.

Containing natural calming ingredients at clinical levels, our non-greasy mist keeps skin soft and helps prevent peeling. Vitamin E is a key essential in healing and repairing damaged skin.
Ingredient Benefits
Aloe, Green Tea
Containing antioxidants, minerals, vitamins, amino acids, and enzymes, these natural extracts help soothe burns, calm and hydrate the skin. Overall, they will reduce irritation and the appearance of redness.
Niacinamide, Hyaluronic Acid
Vitamin E, B3 and HA are all known to help hydrate the skin and reduce the appearance of redness, irritation and dryness. Combined, they nourish the skin and help reduce signs of aging.
Menthol
For cooling comfort, our mist contains menthol that's produced through mint essential oil. Its refreshing and cooling effect on the skin helps soothe the feeling of sunburns for instant pain relief.
Dermatologist Recommended
All of our formulas are made by us in-house. All products are paraben-free, eco-friendly, vegan and never tested on animals.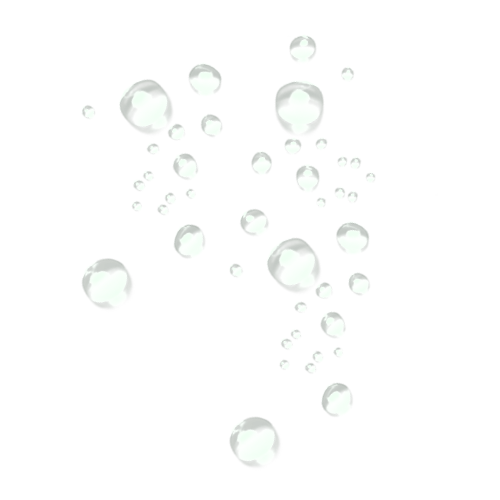 Real Results
This is the best aloe spray I've used! This mist feels very high-end and provides instant relief on my sunburns. I will be buying this every summer!!

This saved my skin after a major sunburn. I'm so thankful I found this because the added menthol took the pain away. The aloe was super soothing and helped heal my skin. I use this on all skin irritations now.
Customer Reviews
I got burned really bad from the tanning bed and I wish I had this on hand sooner. It immediately takes the sting out and hydrates my skin. I didn't even peel.
I LOVE this new formula of the aloe spray!! the menthol is super cooling and now all the extra nutrients added make this my favorite spray. I use this all the time now, not even after sun exposure!! :D
Hello! We're so happy to hear you love our new Aloe Spray formula!
I've been using the sunbum ones for awhilte now and i LOVE this one much better. It has some menthol white totally takes the burn away. Will be buying along with every SPF now
UTTER LIVE SAVER!! It heals the burn and takes the heat out! Where has this been my whole life!??!
I originally purchased this for myself and my daughter last year after we failed to reapply sunscreen and burnt ourselves to a crisp. This combined with some healing lotion was the perfect combo!